Qoo10, Lazada, Zalora, ASOS, sounds familiar, right? These days, people are buying so many things online, including clothes! Making a trip to the shopping mall or boutique seems to be a chore to most people. Even so, all these hassle cannot compare to the past, where people had to sew their own clothes because clothes were considered luxury goods in the past and sewing clothes for the entire family is a cost effective option.
2 Main Types of Sewing Methods
There are 2 main types of sewing methods, sewing by hand and sewing with the sewing machine. Mummies usually help to sew buttons for their children's school uniforms when the button drops out. This process involves squinting eyes and steadying hands, in order to pull the thread into the needle. Then, in and out the needle goes through the fabric where the sewing happens, and if one is really skilled, the part where sewing happens can be almost invisible.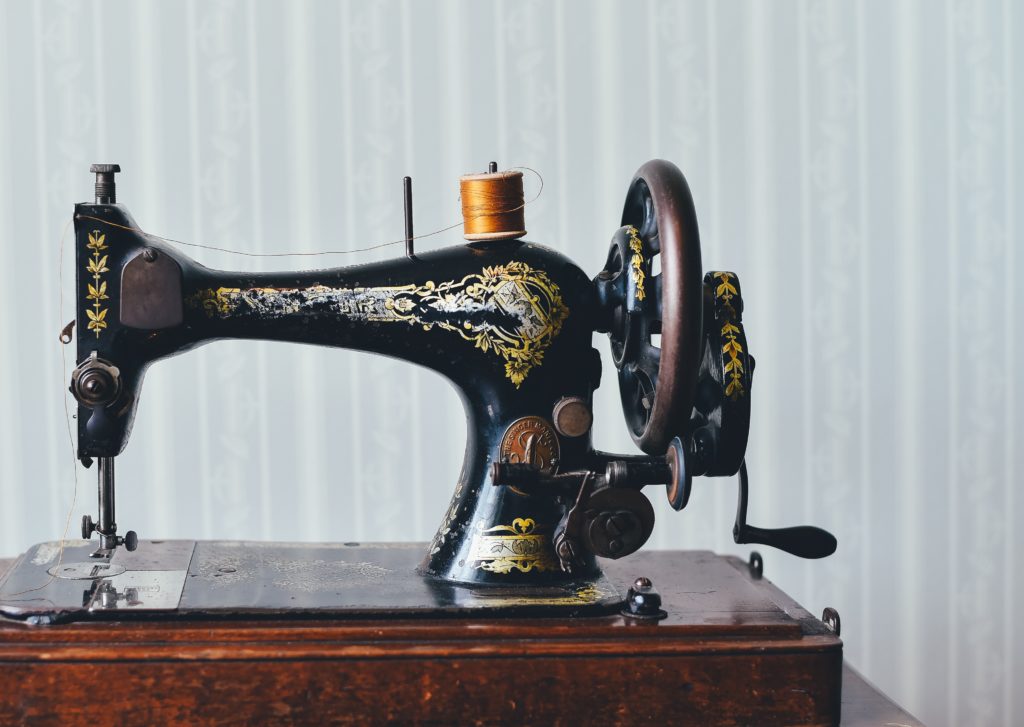 What about the sewing machine? The sewing machine makes sewing a lot simpler and faster. The machine is used to stitch materials like fabric together with thread and was generally considered to be first invented in 1790 by Englishman Thomas Saint. We hardly see sewing machines in homes these days, because clothes are generally cheaper these days and the designs can be really unique. However, sewing machines are still used in fashion industries today where every piece of clothing is produced with care.
Especially in the customisation industry, where logo embroideries and printings are done, sewing machines play an important role to ensure that every piece of customised clothings have the same logo printed on them. Customisation is still pretty popular these days because people love unique things that can represent themselves, so why not customise your own company shirt today? Importantly, we need to take things one step at a time, but beautiful things come together one stitch at a time!
Check out other antiques from the past that are so rare these days!
Traditional flat iron
(Source: azara ralte)
Traditional Kerosene Lamp
(Source: hirman.tohir)
Antique Phone – Then vs Now
(Source: pixabay.com)
Now that you get a bit more knowledge about sewing methods and the uniqueness of customisation, why not visit our website to see some products you can customise to suit your own needs? Available in a variety of colors and sizes, you can find something you like! View our products & designs or email sales@muxette.com today!